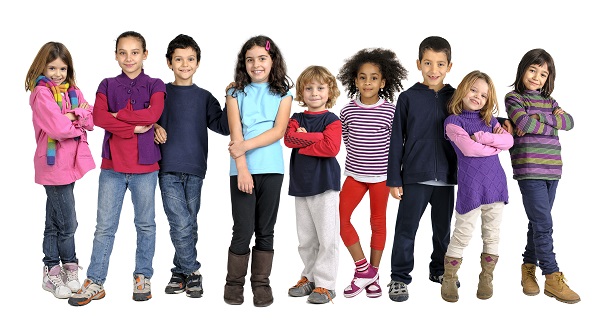 About Patient Tracker
Patient Tracker began its development late in 2004 when it became apparent that there was no independent, secure and easy to use database system that would suit school nurses.

Key to the functionality was the ability to securely store students medical data away from any mainstream systems where it would be easily accessible to the medical team.

The system should be able to import from any number of external student database sources, but be independent so that any school MIS system changes would not result in the loss of the investment in medical data entry.

Several technologies were investigated, and we finally decided on the Microsoft .NET platform with SQL Server as the storage vehicle.

Web based functionality was explored, but we felt that while convenient for access it didnt offer the same levels of security and availability as a Windows based application.

From humble beginnings on a handful of PCs, Patient Tracker now boasts over 100 genuine installations across the UK, with a user base that regularly tells us how much they love the system.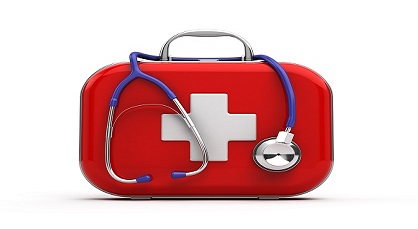 F

ully functional 45 day trial available at no charge
Why not try Patient Tracker out in your own school and in a real-world environment?
We will work with your IT Team to install the system at no extra charge
On completion of the trial period all data is kept so you simply license the software and continue using it
We will supply a template to export to from your MIS so no need to enter all students manually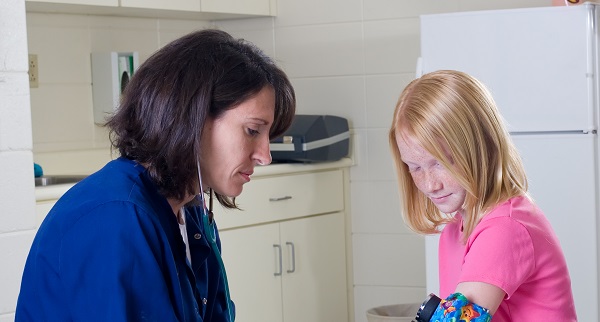 Why Choose Patient Tracker?
MANAGE INDIVIDUALS LOGINS
Control which users can access which forms and year groups. For example junior school nurses can't see senior school students unless allowed. These permissions can be easily altered by the nurse designated as the system manager or "Super User".

COMPREHENSIVE REPORTING
Patient Tracker offers a variety of reports - summarised, detailed and anonymous for Governors and your SLT. Reports are delivered using the included Crystal Reports module, which in addition to a great presentation format also allows you to export report data to PDF, Word, Excel and various other formats making reports easy to store and email.

SYSTEM SECURITY
Patient Tracker uses Microsoft recommended encryption techniques. In addition, data can only be accessed from machines with the application loaded and configured, and with the user's login credentials. More importantly, your data is stored within your own network so is not accessible from the internet, and you are not dependent on any third parties to store and deliver your information.

COMMUNICATE EASILY
With built in email support, consultations and incidents can be directly reported to parents, as well as any other required party. The email module also allows you to add a note to the recipients and to attach any other relevant electronic documentation.

ATTENDANCE VIEWER
Included in the standard package is a separate module that will allow selected users on your network to view basic details on who has been booked in to the Medical Centre and who has been booked off games by the nurses. This module shows attendance, discharge, discharge notes and who the student was discharged to.

REDUCE PAPERWORK
Many of Patient Tracker's users have reported back to us that they have shredded all paper records. With the comprehensive level of data stored, as well as the ability to link to documents on your network, most written requirements fall away.

MANAGE MEDICINE & STOCK
Patient Tracker includes a simple stock system to manage medicines and materials such as bandages. Stock can be booked in, and reports can be generated for stock take and also to view where stock is being used.

REMINDERS
Inhaler and adrenaline pen expiry dates are recorded and reminder reports run to prompt renewal.

HEIGHT/WEIGHT AND BMI
The height to weight graphs give an excellent indication of the childs development, and BMI is calculated and shown based on the latest measurements.

Our users say.....................................
"I have been greatly impressed with the tremendous help and swift support we have received in adapting the Patient Tracker software package for use within a boarding school environment. The creation of the new PTB module for our use by boarding and pastoral staff to record medications in real time is working extremely well for us with 470 boarders spread across 18 boarding residences both on and off campus. I have no hesitation in recommending Patient Tracker to other boarding schools as both an excellent product and responsive company to work with."

Jeremy Kerslake, Vice-Principal (Pastoral) & DSL
Concord College

"We have been using Patient Tracker since 2010, its recording potential is extensive offering the ability to personalise many areas to your needs. We have a pupil population of approximately 1900 including 150 boarders and have a daily pupil attendance in the Health Centre of between 30 to 60 girls a day and every interaction is recorded. The yearly maintenance including the updates is unobtrusive and the emergency support is excellent and handled in a friendly helpful manner, even if the issue is down to 'human failure-mine!' We are very pleased with the program."

Michele, School Nurse
Royal Masonic School For Girls

"Our consultations are faster and notes readily available to see a full medical history. We can search for sports injuries, for example, providing accurate, anonymous information for the H&S meetings. It provides a robust trail of medication for individuals The calendar is a great feature- you can quickly see which days the pupils attends and if a pattern is developing. Highly recommended- has made our consultations more professional-even our GP uses this system alongside her EMIS computer.

The support is excellent- during access for a trial before buying the system, full training given when purchased and ongoing questions answered almost immediately by email or phone.

Nothing is ever too small or too much trouble- plus they consider adding new features if you come across something which you believe would enhance the system."

Joane Field, Lead Nurse
Ashford School

"We are really pleased at how well Patient Tracker is working. It is easy to use, and it is useful for looking back on how often children visit the medical centre and on what days! Good for keeping notes that we can look back on quickly. All in all we wished we had changed earlier!"

School Nurse
Framlingham College

We have been using Patient Tracker now for 2 school terms. It's created a more efficient consultation process for the students & the medical suite staff here at UCS.

Through Dave Fox's ongoing support and expertise we have been able to create a bespoke system to meet our needs.

Dave is always there at the end of phone if there was to be any issues that we can not solve. We are so pleased with the system we are now rolling it out to our 3 other sites."

Lindy Harper, Senior School Nurse
University College School

"The medical staff within the school use this database to record each child's visit to the health centre and any treatment they receive. This allows us to keep an accurate confidential record of

• visits to health centre
• off games chits given
• medication given
• heath problems
• vaccinations
• heights and weights
• doctor visits
• appointments

It also has the capacity to create individualised care plans for each pupil as appropriate.

Each member of the medical team has access to the records which avoids duplication and errors.

Day to day care of each student is maximised and made simple."

Christine Gordon, Senior Nurse
Headington School, Oxford

"Patient Tracker is a very good and flexible database system, with good in-built security and an easy to use interface.

The system allows for the easy entering, saving, and accessing of school medical records and is a definite time-saver compared to paper-based systems. The added ability of providing statistical and historical information without the need for long complex searches makes this system a boon for any school nurse.

The company have provided excellent service for the system, especially with the custom-built modifications that have been asked for."

Simeon Law, Head School Nurse
Framlingham College and Brandeston Hall